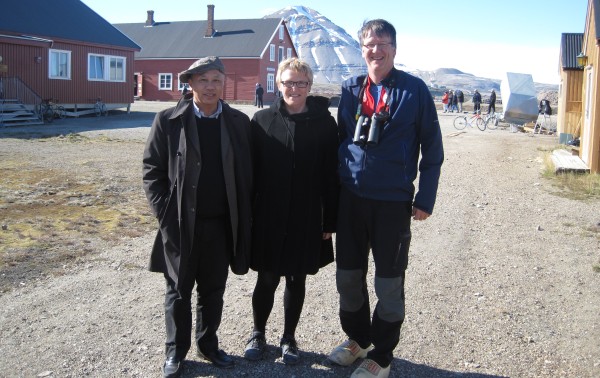 Today, the ambassador of the Royal Thai Embassy in Oslo, His Excellency Theerakun Niyom, is visiting Ny-Ålesund. There is a large Thai community on Spitsbergen, especially in Longyearbyen. Some coal miners have married a Thai wife and over the years, some of their family moved to Spitsbergen too.
According to local rumours, he is preparing a visit of a Thai princess next March 2013. This community is proud to welcome this Royal interest.

From left to right: the Thai ambassador, Bodil Myklevoll of Kings Bay and me.