Svalbard Science Forum organizes in autumn every year for their board a trip to a research facility on Svalbard. As chair of NySMAC, I am also member of the board and this time we visit Ny-Ålesund.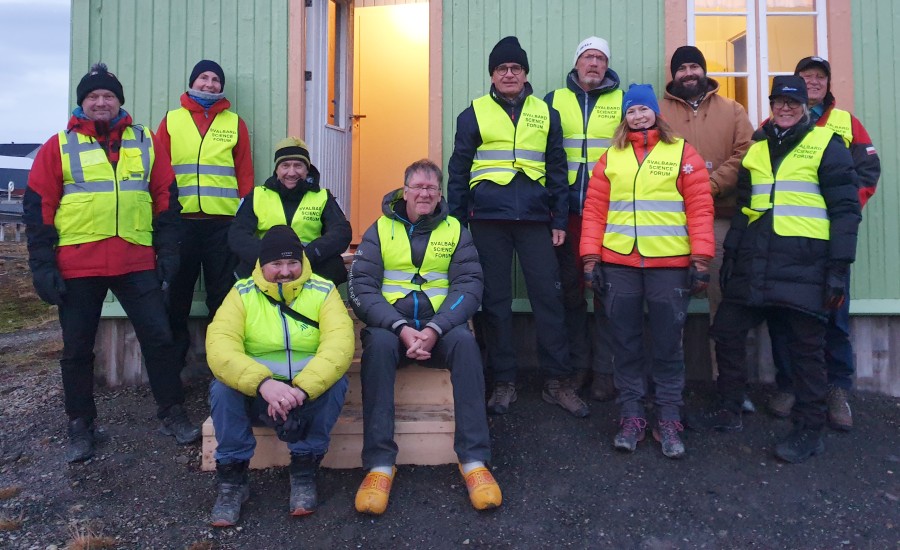 The members of the board of Svalbard Science Forum for the museum hut showing life during the coal mining period. From left to right: Heikki Lihavainen (SIOS), Karoline Baelum (SSF), Marius Omland (front, SSF), Egil Rønning (Sysselmannen), Maarten Loonen (NySMAC), Pål Sørgard (RCN-SSF), Lars Anders Breivik (MET-No), Margrete Keyser (SSF), Svein Harald Sønderland (Kingsbay), Christina Abildgaard (RCN) and Piotr Glowacki (Hornsund).

Below a video while we land in Ny-Ålesund from the west. You cans ee the new bridge over the red river, the SvalRak facility with two launch pads for rockets and a hangar with a safety bunker, the former Japanese station on Rabben and the old telescope of the geodetic observatory.


During the first meeting day, we had a break and we made a boat trip into the fjord, visiting the glacier Blomstrandbreen and the historic place Ny-London.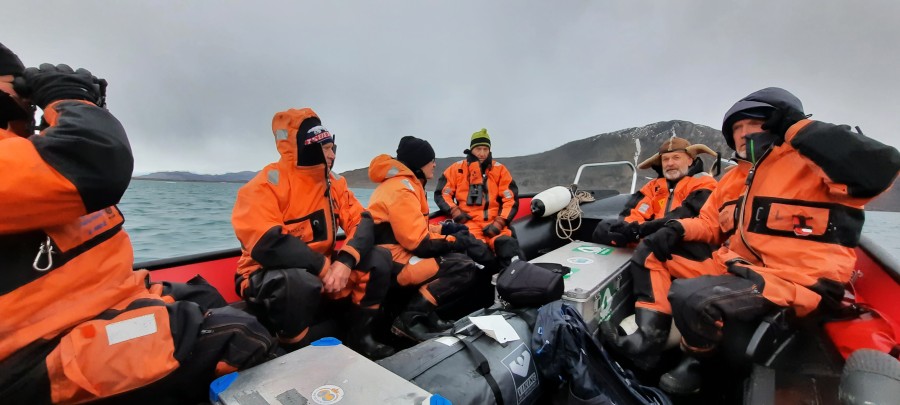 The next day we started with a visit to the two largest stations: Sverdrup and AWIPEV.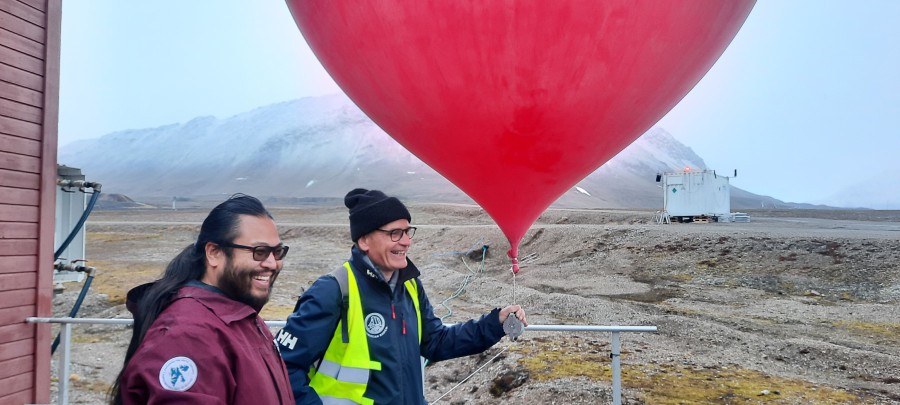 We watched the daily balloon launch by Gregory Tran.....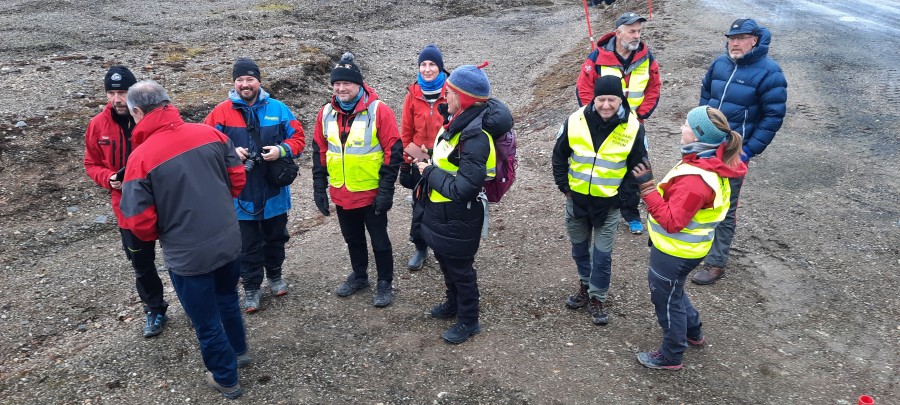 ....and had a presentation in the AWIPEV observatory.




We got a tour in the marine laboratory by Svein Harald Sønderland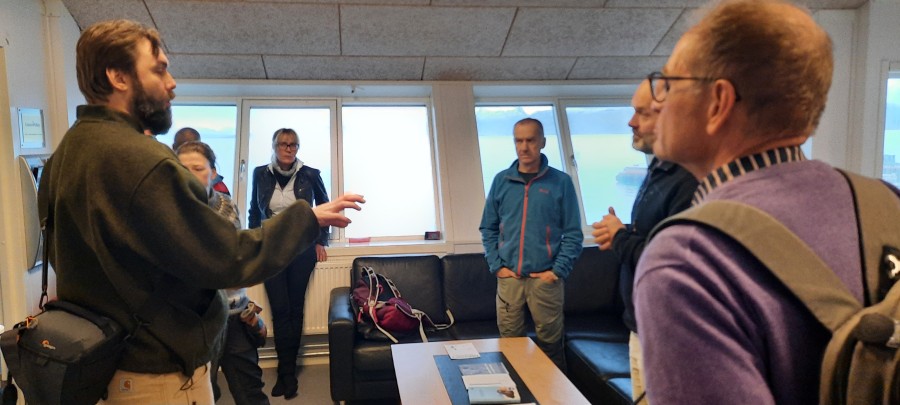 In the evening we visited the new geodetic observatory.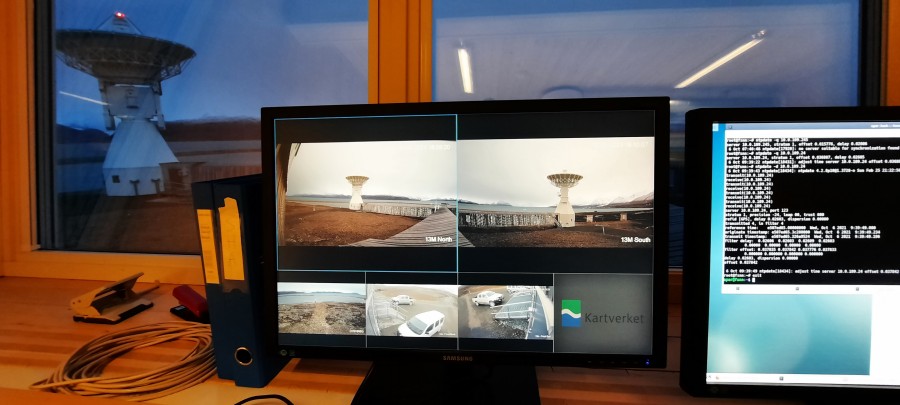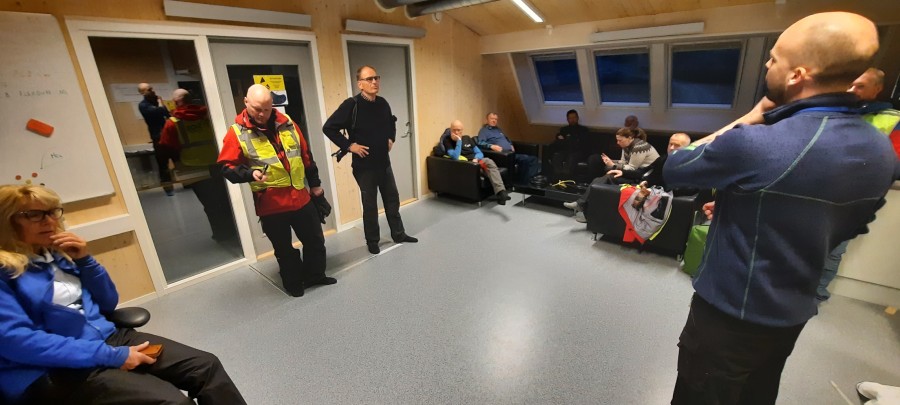 Finally, Harald Steen gave a nice presentation on the role of glaciers in the fjord ecosystem.