In 1957 and 1958, a Dutch mining professor from Delft University in the Netherlands visited Ny-Aalesund several times and advised Kings Bay Kull Comp. A/S on their operations. His name was Prof. Ir. Piet Velzeboer. His son has sent me some old pictures.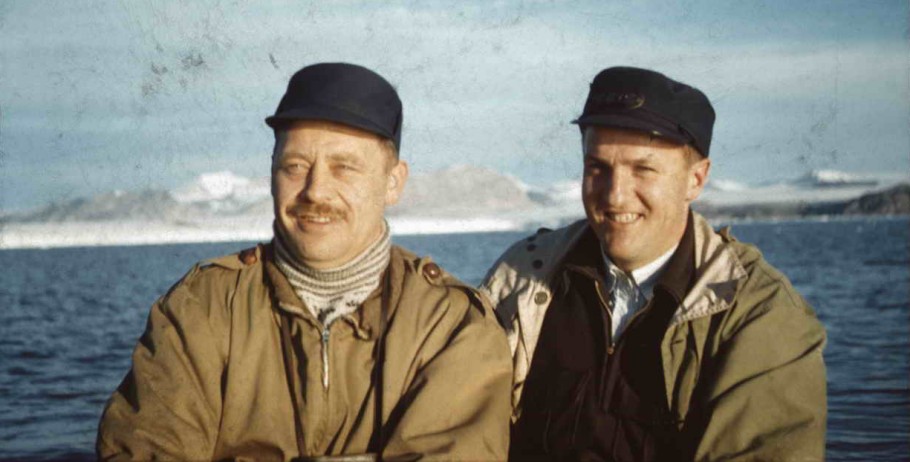 Prof. Ir. Piet Velzeboer with the director of KBKC Einar Grimsmo
Mine entrance
The board of KBKC with their wives together in Ny-Aalesund

Kongsbreen and Kongsvegen seen from the Loveöyane in 1958.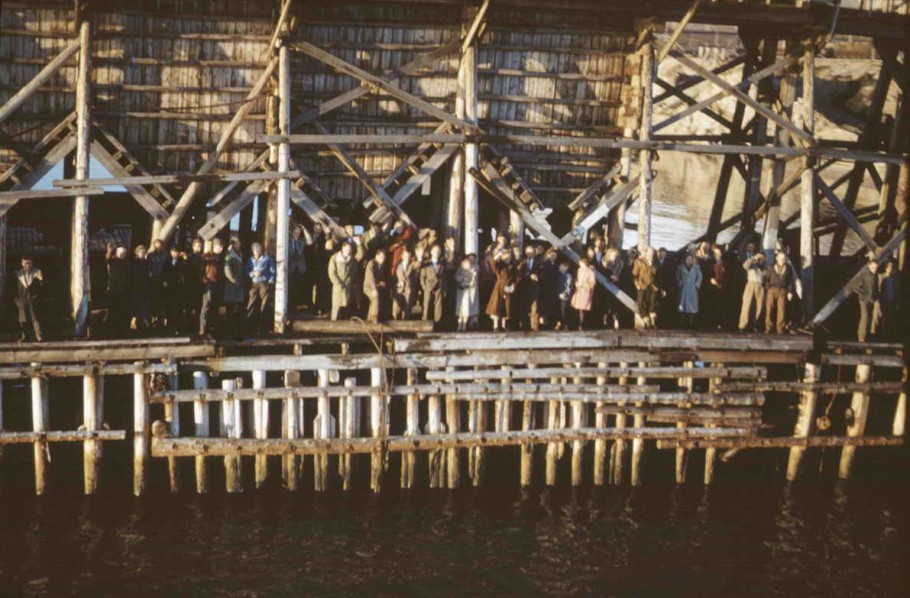 Coal ship departing the quai. The quai had a whole construction, so the train stay high on the track and load the boat.