---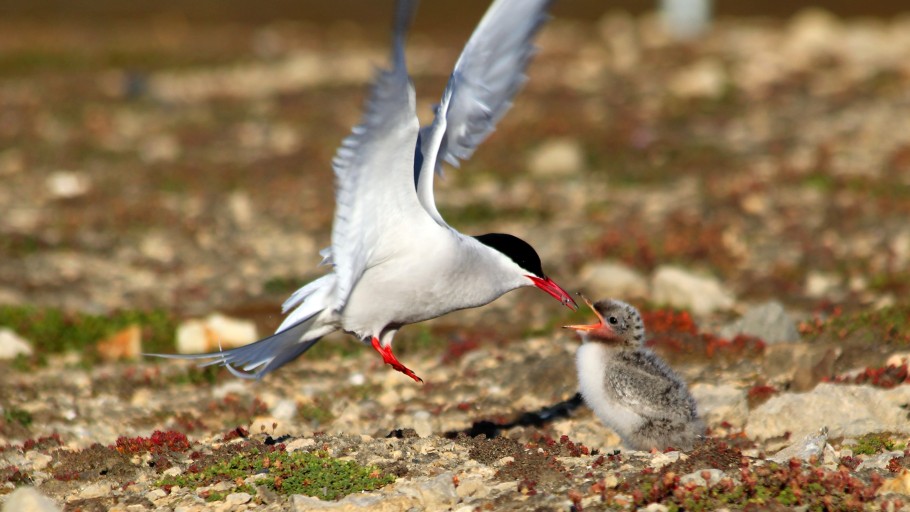 The terns are having chicks and parents fly in and out to provide them with food. Luckily it is good weather. Stormy days can cause mass starvation, but this year seems a perfect summer. Many parents have two mouths to feed and the young need to be alert. First come first served.

Pictures taken by Phillip Blaen, NERC station

[home] [weblog] [science] [people] [station] [ny-ålesund] [sightings] [sitemap] [nederlands]
---
This page has been given the following keywords: [arctic tern] You can click on each keyword to get an overview about related pages.
---