---
18-19 juni 2008
On the occassion of "Earth Day" in the International Polar Year, I participated in a live session on internet (18 & 19 June). I was broadcasting from the arctic station on Spitsbergen.

Although not many people participated, it was an interesting session, with a new medium. A session with people both at Spitsbergen and in New Zealand was quite special.

All is taped and can be viewed on the internet following this link.
Part 2 starts with my presentation.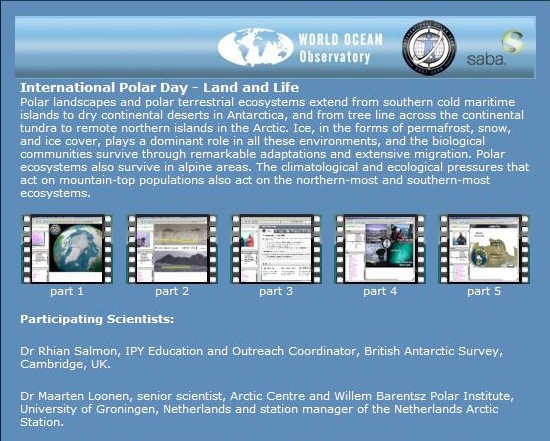 [home] [weblog] [science] [people] [station] [ny-ålesund] [sightings] [sitemap] [nederlands]
---
---