---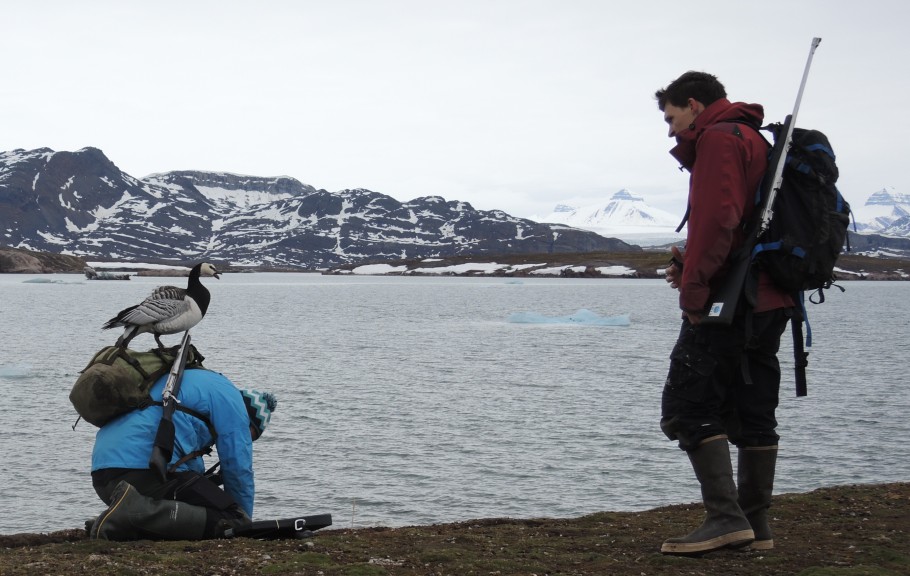 Some male geese defend their nest vigourously. Green XDH from nest 151 is such goose. He is very aggressive. I am asked to collect the temperature logger from the nest. The goose hits me with its wings and lands on my back.
Photo taken by Paul Wenzel Geissler
[home] [weblog] [science] [people] [station] [ny-ålesund] [sightings] [sitemap] [nederlands]
---
This page has been given the following keywords: [barnacle goose] [nest checking] You can click on each keyword to get an overview about related pages.
---