Margje checks and photographs the nests, maarten made these pictures. Note the typical cloud ceiling.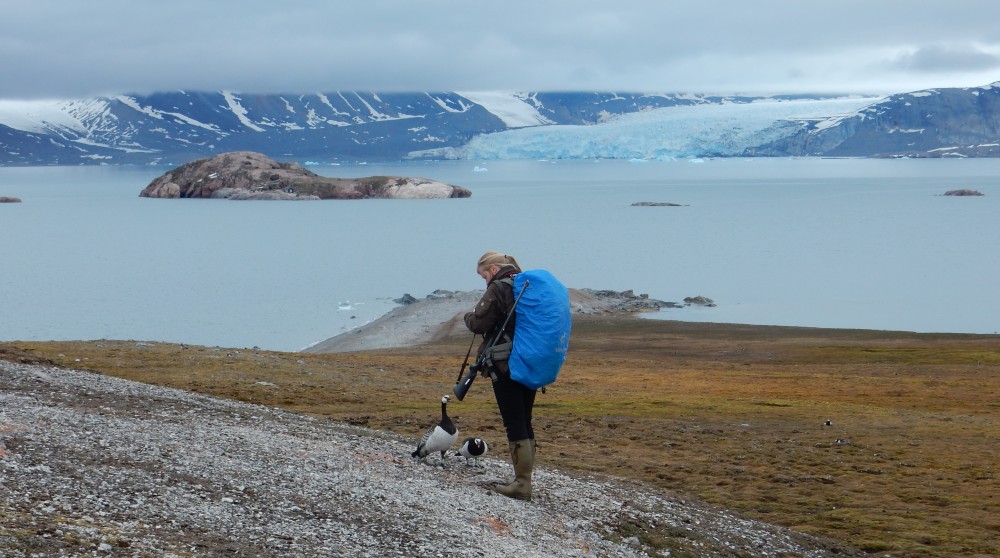 On the background the island Juttaholmen, the glacier and the typical cloud cover.
Zoomed in, I can read the codes on the colour rings en I describe the intensity of the defence by the geese.
This nest had most fleas. the eggs are full of sucked blood. And the female returns, sits down and is bitten even more.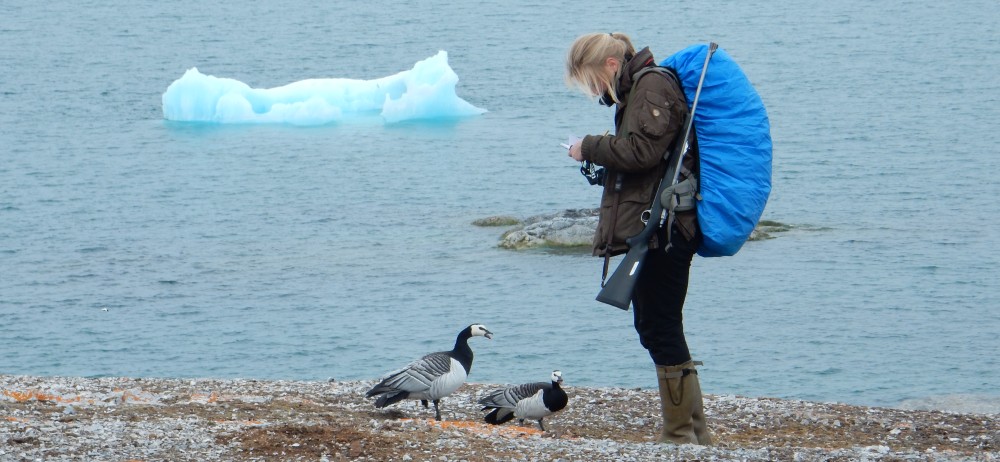 Beautiful blue glacier ice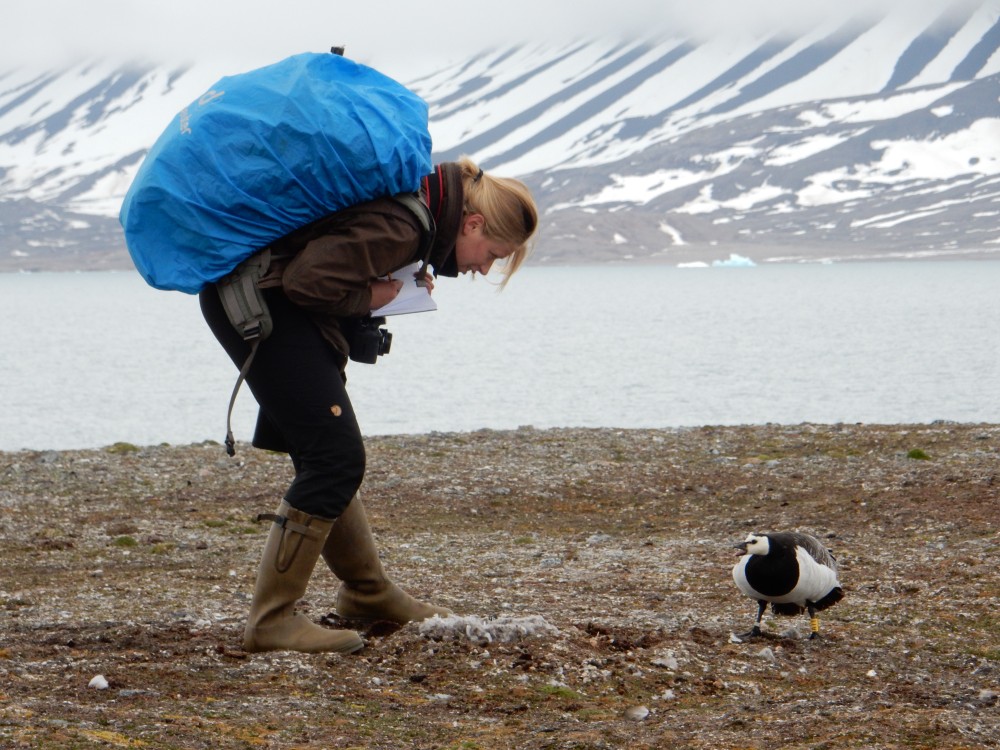 Human-animal interaction